5 MUST-DO ADVENTURES WHEN HONEYMOONING IN THE BAHAMAS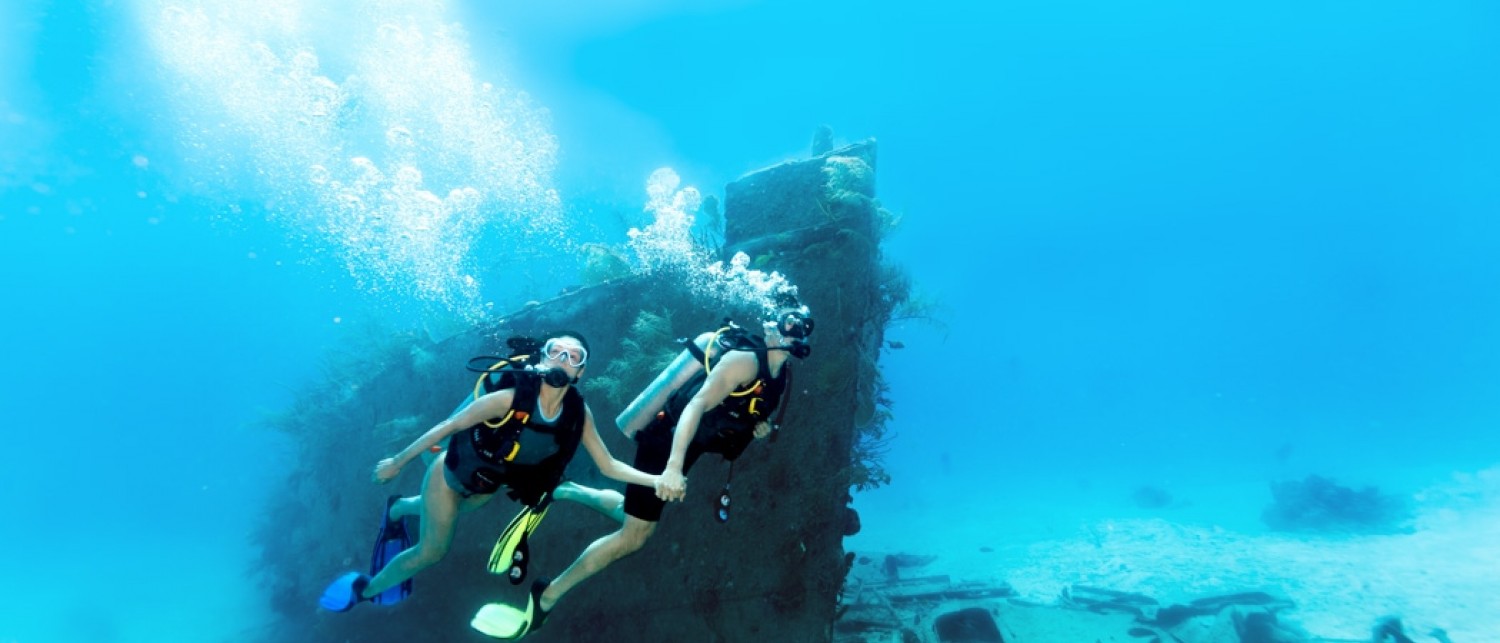 Weddings give us all the feels, but we can't help but daydream about honeymoons, too! Spending some one-on-one dedicated time together in paradise as newlyweds after that (crazy) wedding rush is something to definitely plan and look forward to. If you are looking for some one-of-a-kind adventures, The Bahamas is the perfect spot for you! Here's why:
1. Jump in a blue hole
The Bahamas is home to some of the most amazing blue holes in the world, and it's definitely a sight (and possibly jump) you want to share with your new partner-in-adventure. According to National Geographic, blue holes, also known as sinkholes or underwater caves, can be found across several of the islands and cays in The Bahamas, totaling more than a thousand blue holes. That gives you plenty to explore on your honeymoon! Several of the Family Islands, including Long Island (which sports the largest blue hole ever recorded); Abaco and Eleuthera have blue holes as well, but Andros, which has over 200 blue holes inland and offshore, is said to have the most blue holes per square foot in the world. Now THAT'S something honeymoon worthy!
2. Explore new local food together
What's a honeymoon without lots of good food, anyway? Exploring Bahamian foods and culture is a great way to start off your new life together as a couple. Besides, you both will be eating and making lots of meals together (hopefully!) for many years to come, so...why not make it exciting from day one? If you're not a big cook, there are dozens of amazing restaurants to choose from. If you're looking to try some of the local delicacies, Arawak Cay, aka the Fish Fry, is a good place to start. On the Family Islands you will also be sure to find some of the freshest fish and seafood available. If you're feeling a bit more adventurous, cooking a Bahamian meal together at the Goombay House Cooking Class Studio, which offers private and group cooking lessons, is something to look into. Other wonderful options to explore local food, culture and history are the Tru Bahamian Food Tours, Authentic Bahamian Cooking Class & Lunch Experience, also provided by Tru Bahamian Food Tours and Graycliff Chocolatier and Winemaker classes.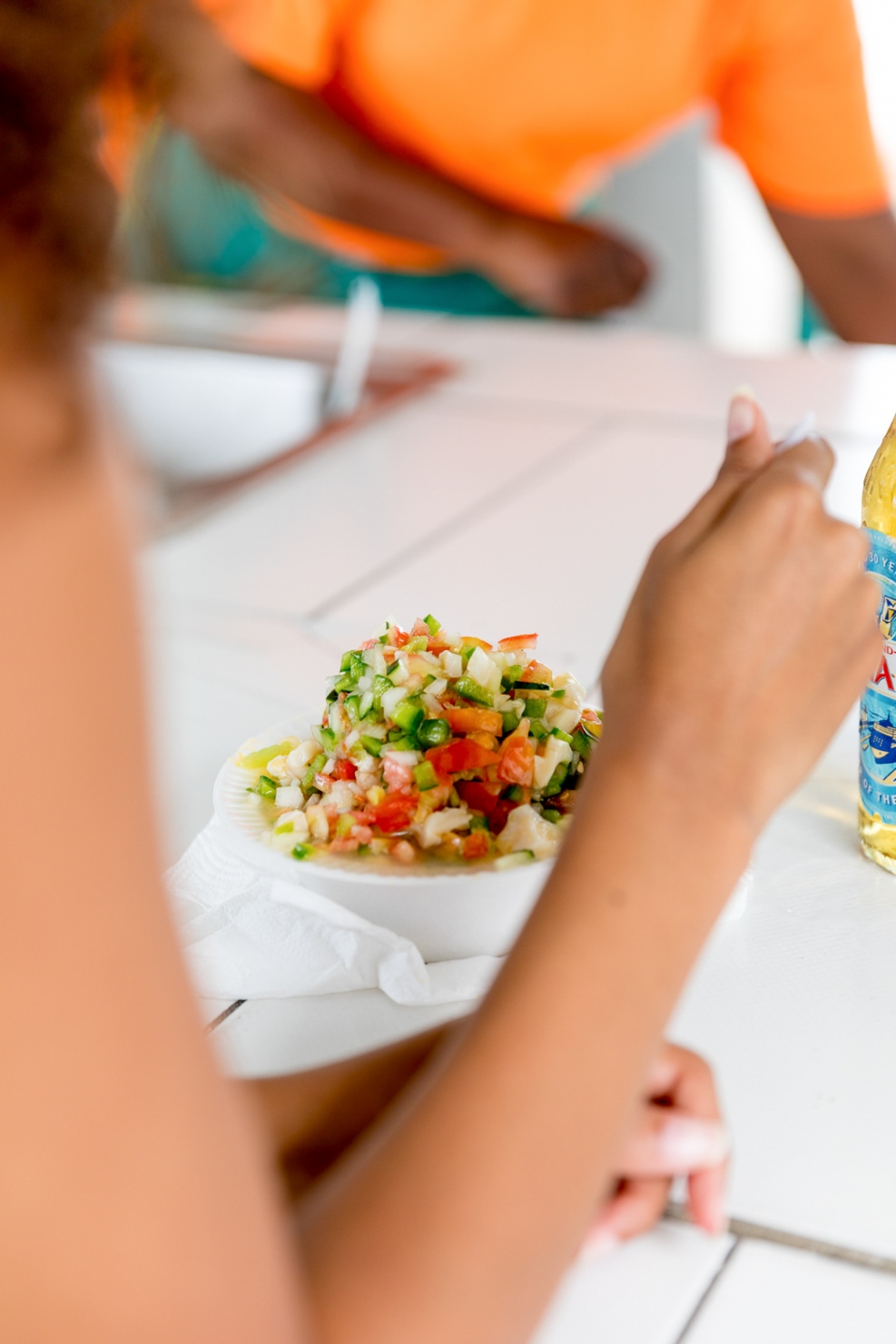 3. Visit a National Park
If you and your better half are nature lovers, we know you couldn't plan a honeymoon without incorporating some much-needed nature, fresh air and beauty! So, this one's for you! Across the islands of The Bahamas, 32 National Parks await you. Located across the islands of Abaco, Andros, Conception Island, Crooked Island, Eleuthera, Exuma, Grand Bahama, Inagua, New Providence and Sal Salvador, these parks offer the nature lover at heart an opportunity to really connect with their surroundings and with each other. From bird watching and coming face to face with iguanas and sea turtles, to admiring blue holes (check number 1 above for more deets on that) and snorkeling in some of the clearest waters in the world, this is sure to set your honeymoon as the standard of all getaways to come.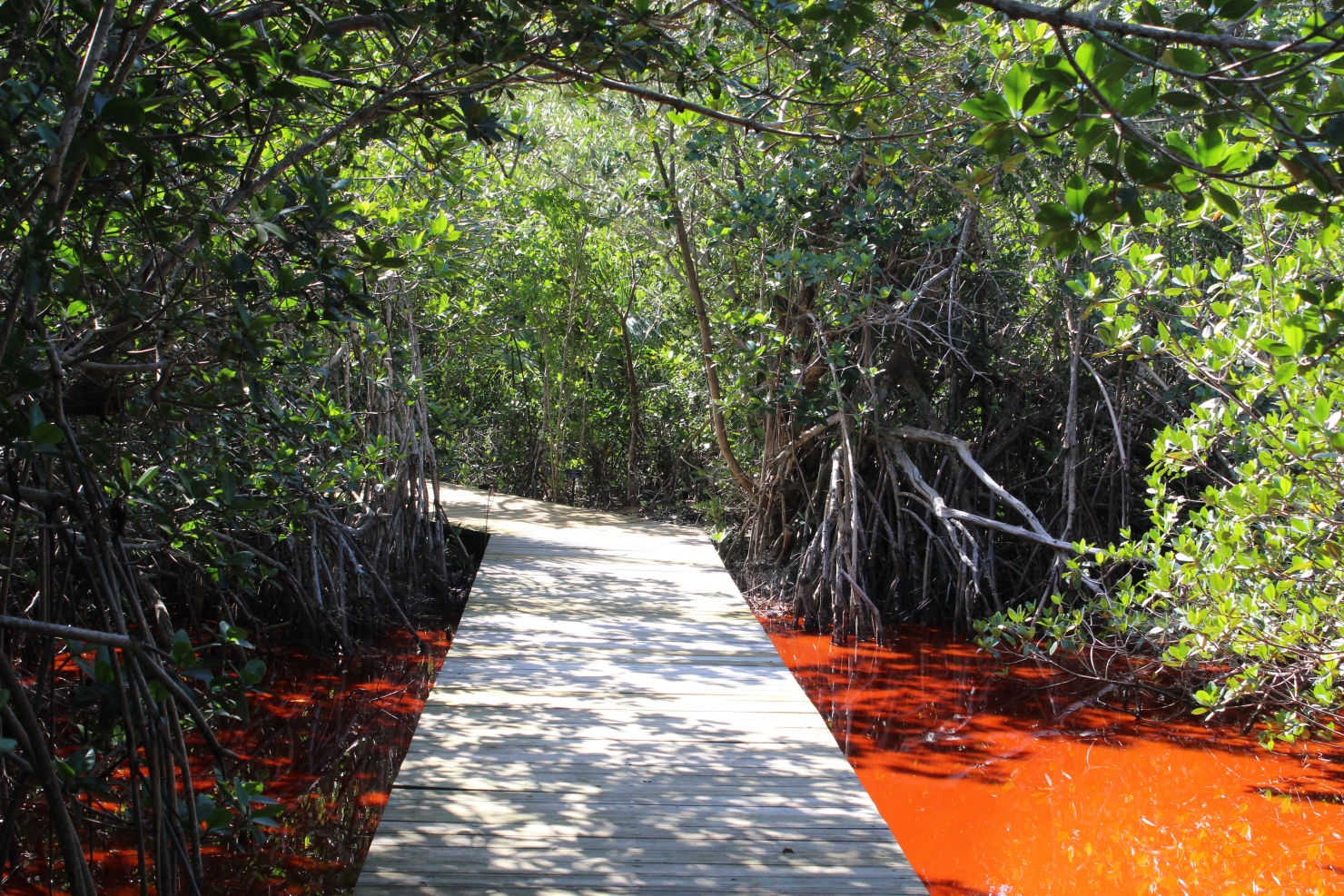 4. Go scuba diving
Connect on a whole new level (sea level that is!) with your brand-new husband or wife. Discovering life and beauty underwater, whether it's a new experience or you're a scuba diving pro, is a wonderful adventure to embark on together. Not to mention getting to marvel at the beauty of the Sir Nicholas Nuttall Coral Reef Sculpture Garden, which is accessed by boat. If you're on a time crunch, a Resort Course, which is a one-day training session that gives non-certified divers an opportunity to dive in the open water, with the direction of a professional instructor, might be a perfect option. Have more time on your hand? The beautiful Bahamian waters are perfect for a comprehensive training of the Open Water Certification Course. Not into going way under or having to get a certificate to dive? Snorkeling is also a great option to discover the beauty of the Bahamian waters and underwater life.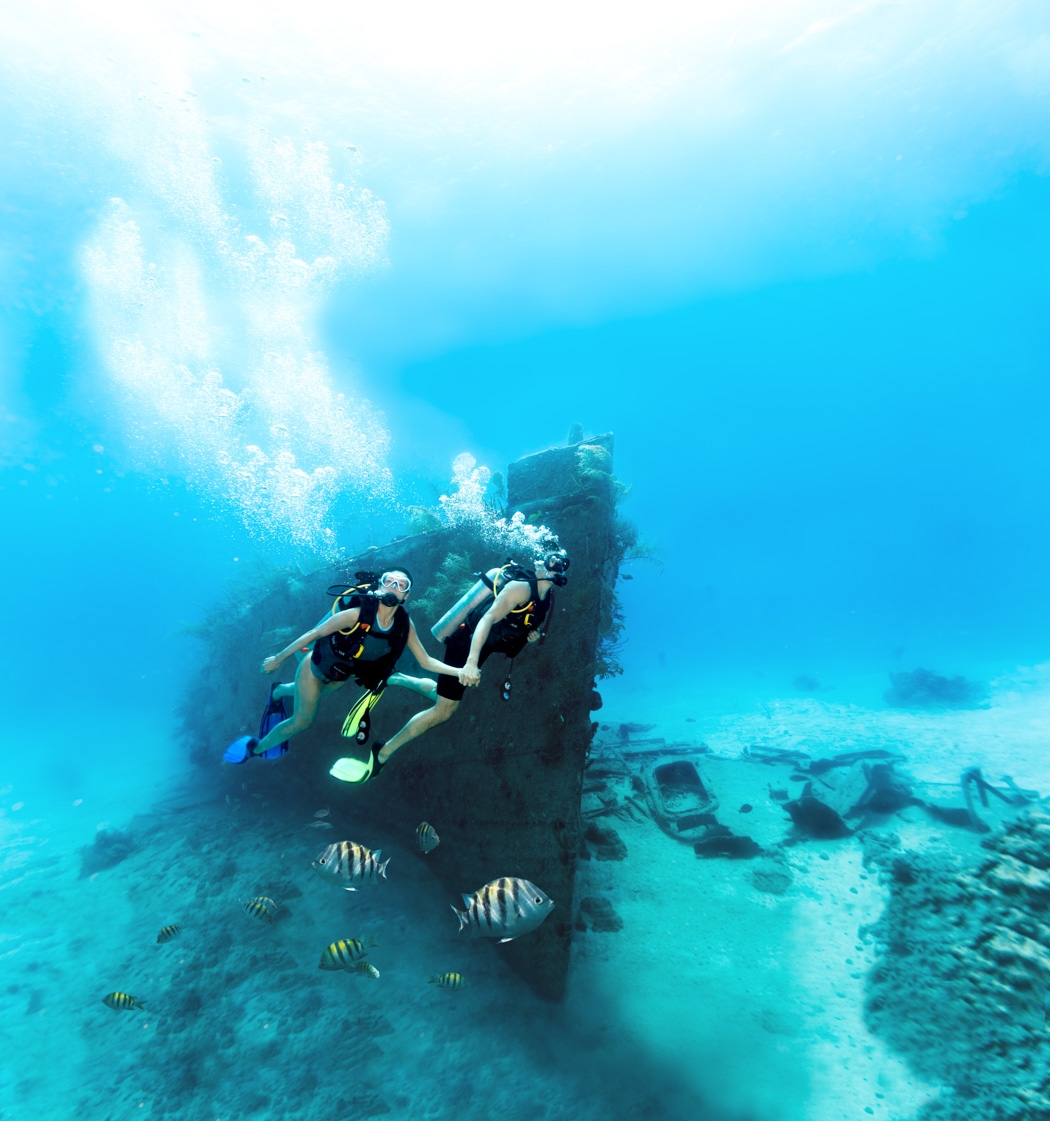 5. Swim with…
Pigs, dolphins, sharks, you name it! If you and your spouse are animal lovers and thrill seekers, The Bahamas is not shy in offering an array of experiences where interaction with animals is key and center. Choose from swimming with the famous pigs, to swimming with some friendly dolphins or make unforgettable memories together as you dive with sharks! If that isn't adventurous, then what is?!
These ideas are sure to kick the adventure up a notch in your marriage; the firsts of many adventures to come!